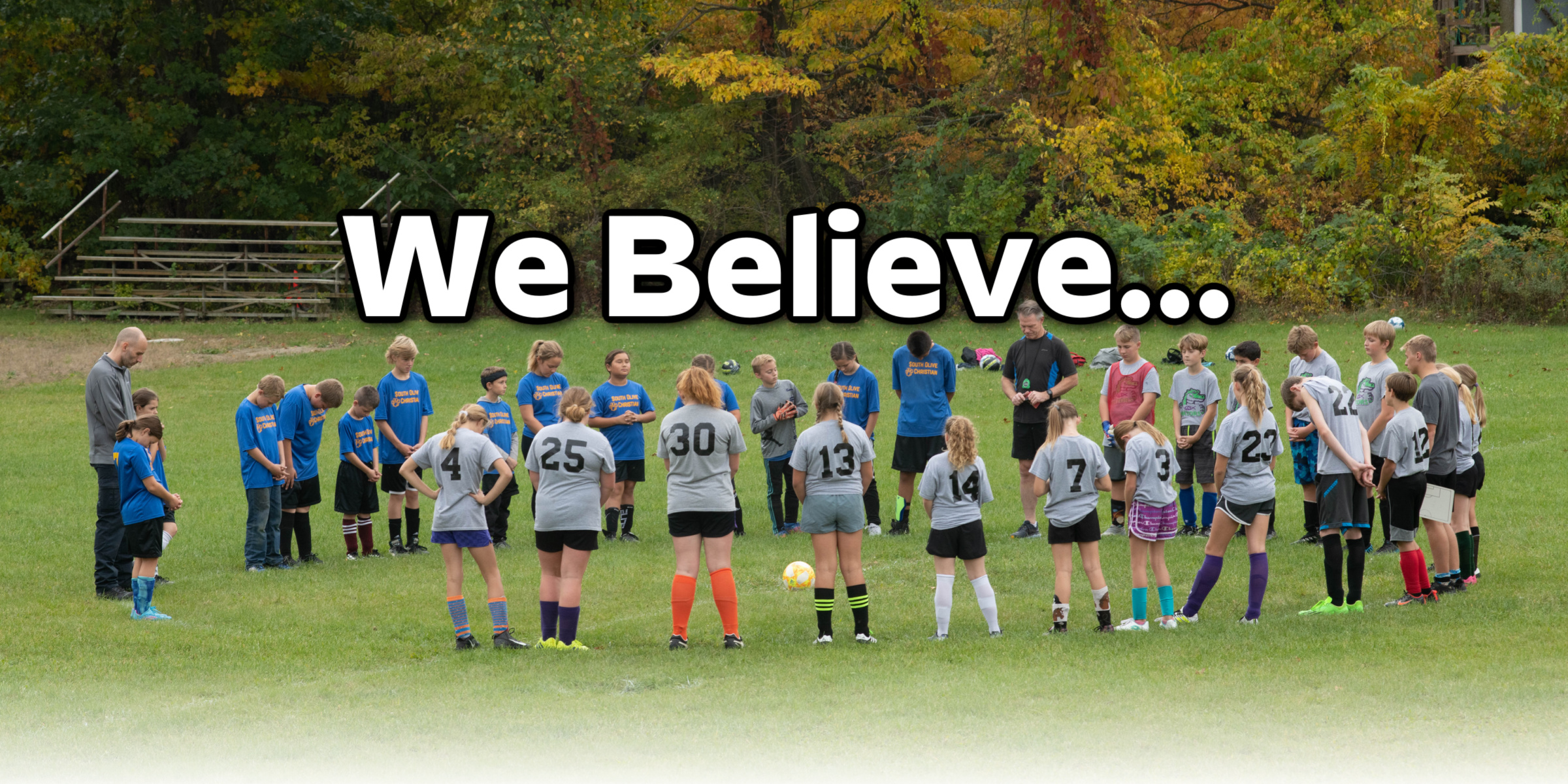 Acknowledging and confessing the covenantal relationship into which God has placed the children of believers, and the necessity of regeneration as a prerequisite for a life of Christian service, the mission of Lamont Christian School is:
To serve Christian families by providing quality Christian preschool through eighth grade education.
To maintain that our standard, in all matters, is the Holy Bible as the inerrant and infallible written word of God and the Reformed confessions as fully agreeing with that Word.
To teach our children the wonder and order of God's creation as we prepare them for future education beyond Lamont Christian School.
And, by God's grace alone, to help them become aware of their own sinful condition, to point them to the only Savior, Jesus Christ, and to encourage them to live lives of grateful Christian service.
Statement on Theistic Evolution
The 66 books of the Bible are the written Word of God. The Bible is divinely inspired and inerrant throughout. Its assertions are factually true in all the original autographs. It is the supreme authority in everything it teaches. Its authority is not limited to spiritual, religious, or redemptive themes but includes its assertions in such fields as history and science. So as such Lamont Christian School believes and therefore teaches God created the earth in 6, 24 hour days.
-The final guide to the interpretation of Scripture is Scripture itself.
Statement on Common Core, State Standards at Lamont Christian
There is much debate over the adoption of the Common Core standards and associated testing. The standard is likely to influence many areas of curriculum development and we have already seen a degree of alignment in the recently purchased math program. However, LCS will continue to plan and implement curriculum independently through our staff, Eastern Ottawa Christian schools, and Christian Schools International. It is the goal of the school to seek a Christ centered education that does not ignore the classical model.
We will continue to track students' progress and the curriculum fitness using Cognitive Testing of Basic skills (such as Iowa Basics), along with other metrics such as AIMSweb and RTI. We feel these methods provide meaningful data that is not politically driven. Our staff would be pleased to discuss this with you and mostly likely have at conferences.
LCS will also continue to guard student privacy against overreaching intrusive data collection (data pipelining) associated with implementation of the common core standard. LCS does not release private data to any third party without involving the parents. The school is also mindful of ensuring student privacy while using applications that use the Internet, etc.
Our goal is a Christ centered education and a meaningful, open partnership with our parents. We will continue to view parents as the greatest single asset to education regardless of the forces in society that seem to wish to reduce their influence.