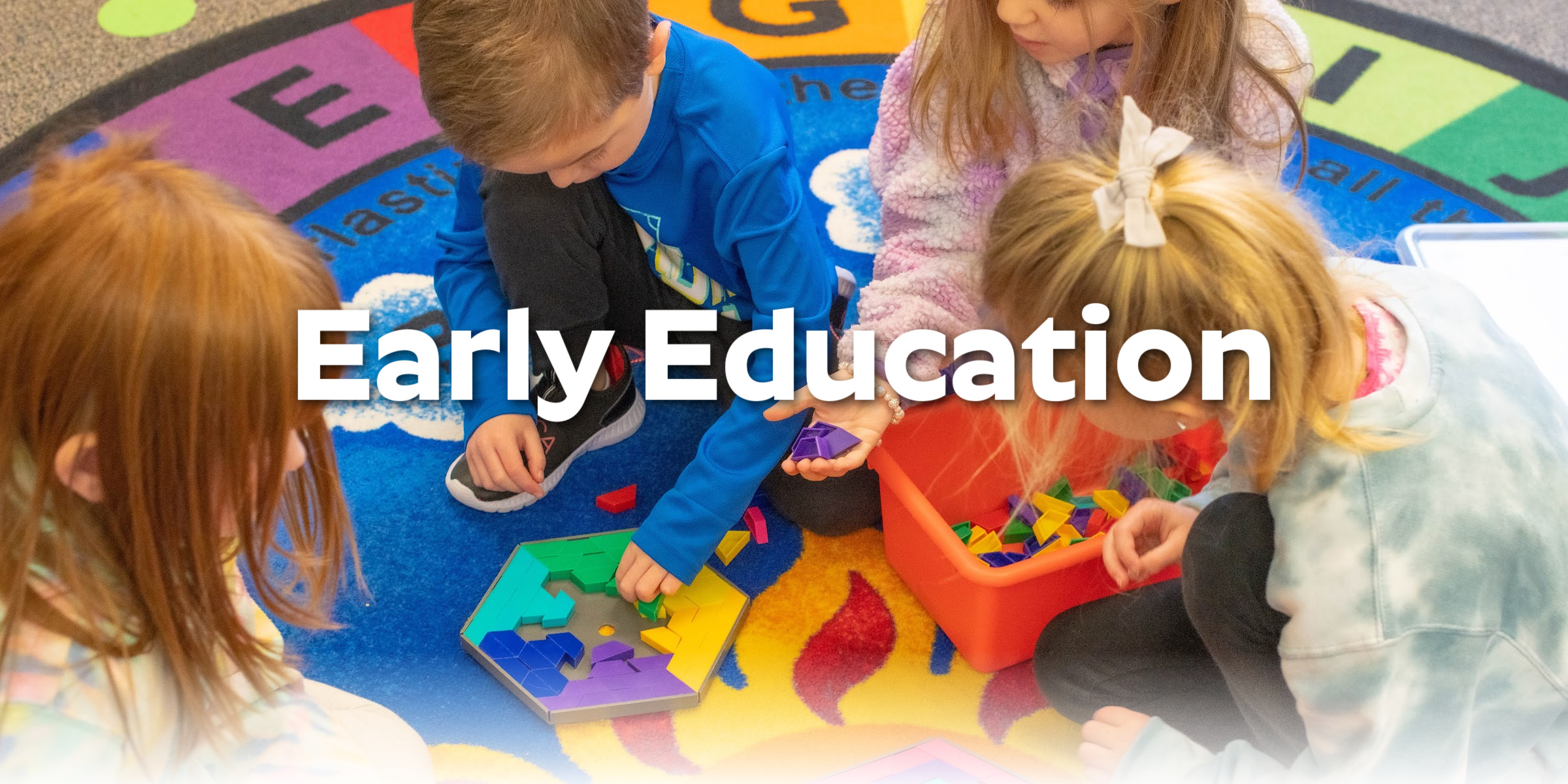 • Regular communication with each family, informing them of classroom activities as well as answering any questions the parent might have. We strive for open communication.
• Providing individualized attention and assistance to each child. Having small class sizes allows the teacher time to address the needs of EVERY student. Encouraging and challenging them in their current learning; effectively preparing them to succeed in the next grade level.
• Modeling a Christ-centered life to our students. Passing on our passion for the Lord and the amazing creation He has given us to learn about!
• Seeing every child SUCCEED!
Programs Offered
2 Half Day Preschool (Tu & Th)
3 Half Day Pre Kindergarten (M, W, & F)
3 Full Day Kindergarten (M, W, & F)

Preschool for 3's and 4's
Children in Lamont's Early Childhood Programs experience exceptional education based on Biblical perspective and age appropriate, differentiated instruction.
Early childhood education at Lamont Christian School is seen as a continuum of growth and development. Children begin their educational journey in preschool. Three and Four year olds meet together in our Preschool classroom with similar, yet developing goals. Our Preschool classroom was developed specifically for the little ones who are venturing in to the school experience for the first time. That being said, the primary goal for our three year old Preschool students is to become socially successful. We pay special attention to getting the child used to being in the school setting by focusing on important social skills such as separation from the care giver, participating appropriately in a group setting, taking turns, listening to others, problem solving, and making new friends. Knowing that four year olds have the ability to concentrate for a longer period of time, we begin to focus on some early academic skills. Children are given age appropriate activities and opportunities to work on letters and numbers, fine motor skills in cutting and pasting, and practice with art materials and writing. In Preschool, four year olds are asked to work independently for brief periods of time. Preschool students enjoy time outdoors with their teacher and aid and have their own age appropriate playground, as well as participate in several field trips throughout the year. Parents provide transportation for preschoolers to and from school. Children will then easily transition to Pre-K.
Our class meets on Tuesday and Thursday mornings, 8:45-11:15am.
PreKindergarten for Late 4's and Early 5's
Children in Lamont's Early Childhood Programs experience exceptional education based on Biblical perspective and age appropriate, differentiated instruction.
Lamont Christian sees PreK as an important last step on the early childhood continuum before Kindergarten. Children entering the PreK classroom are generally older fours or young fives. There are several distinct differences between the Preschool and PreK classroom. Children in PreK will be asked to work independently for longer periods of time and will enjoy being challenged with more academic content. They build on the social, emotional, and spiritual skills they developed in the Preschool setting.The PreK students have a longer morning as compared to the Preschool children and come to school three days a week. While at school the children are able to get a taste of several school routines. Children may ride the bus, attend assemblies and chapels, and enjoy recess on the large playground with the older children. PreK is an excellent step toward being at school for full days in our Kindergarten Program.
Our class meets Monday/Wednesday/Friday - AM 8:30-11:30, PM 12:20-3:20
Kindergarten
Offering your child a spectacular place to grow and learn is the true passion of the kindergarten program and teachers at LCS. From the curriculum to the environment, everything is carefully selected and presented with the needs of the child in mind. Developmentally appropriate schedules, lessons, and activities all work in harmony with a Christ centered approach to learning to create the best possible experience for your child.
We offer a three full day program at Lamont, knowing that while young children need structure and regular routine, it can be overwhelming to be in school full time. While meeting and exceeding state and common core standards, we offer an option that lets children ease into the reality of being in school all day every day in the years to come. Lamont's early learning options are designed to be a "half-step from home" while giving each child a giant step toward lifelong learning, Christian faith development, and social, emotional, spiritual and physical growth.
Kindergarten meets Monday/Wednesday/Friday, 8:25-3:20
CLICK HERE! Early Education Brochure